We offer a vast array of engineering services for project and product development.
SS CONSTRUCTION is a leading Contractor for Erection, installation, and Maintenance of Conveyor, Paint shop, pipe Line Job, Fire Line Jobs and Labor Supply etc. and in this field since 1999.
The management consist professional shaving an outstanding records in the field of installation, Erection & Fabrication. We are totally committed to client's satisfaction and have taken definite steps to set a high standard of client service. We strive to error level to be zero and thus zero complaints from the clients. Once the job is awarded to us, it is our responsibility to finish the job promptly and efficiently, to test our credibility, kindly give us an opportunity to serve you
We are serving all kind of manufacturing work.
We have a dedicated team of Professionals :
With More than 25 Years of Industry experience, running SS Construction since 1999 with managerial and professional work expertise.
Manager – Admin Department
Working Professional since 4+ years of experience ion client handling and all kind of admin working for SS Constructions.
Having an expertise of more than 15 years, working for Various Site works for coordination and management of all kind of Site work.
With More than 26 Years of Industry experience, working as senior site engineer in SS Construction.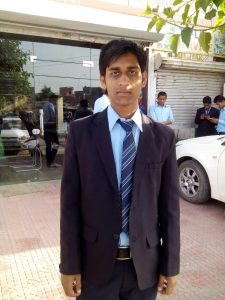 Working Professional since 6+ years of experience, working as site engineer for SS Constructions.
Mr. working as Safety Officer with SS Construction.